WHY YOU SHOULD CHECK IF YOUR TREE HAS A TPO?
It is an offence to prune or fell TPO or Conservation Area protected trees without first notifying or seeking consent from the appropriate Local Authority. All professional tree surgeons will first check if a tree has a TPO because if work is carried out without permission it can result in prosecution and fines up to £20,000
- so always check first!
If you need help doing this we can contact the appropriate council and find out for you.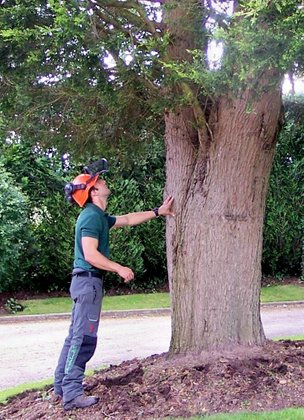 WHAT TO DO IF YOUR TREE DOES HAVE A TPO? - LEAVE IT TO US!
Don't despair, you can usually still carry out all or some work to your tree as long as you first submit a written application to the Authority.
These application forms, along with helpful guides are found on your local council's websites, but we can take care of it all for you, filling in the forms with the correct terms and submitting them, increasing the likelihood of you gaining prompt permission from the council.
After the application has been submitted the council will view the tree and make a decision within a few weeks, informing you what work is permitted or not.
When everything is above board, we can carry out the work to our usual high standards.
For links to local council planning application sites click here.